1. After Log in, click Get API Key under Finance.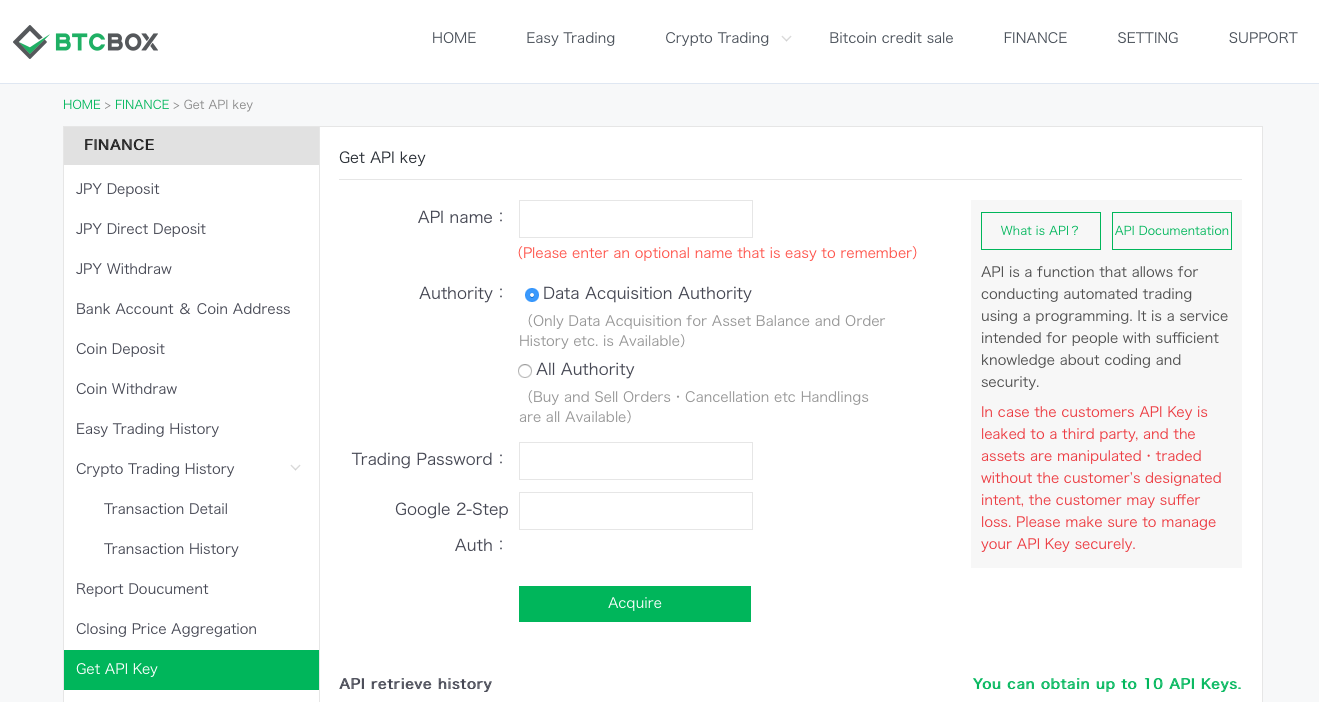 2. Fill in all the fields and click the Acquire button.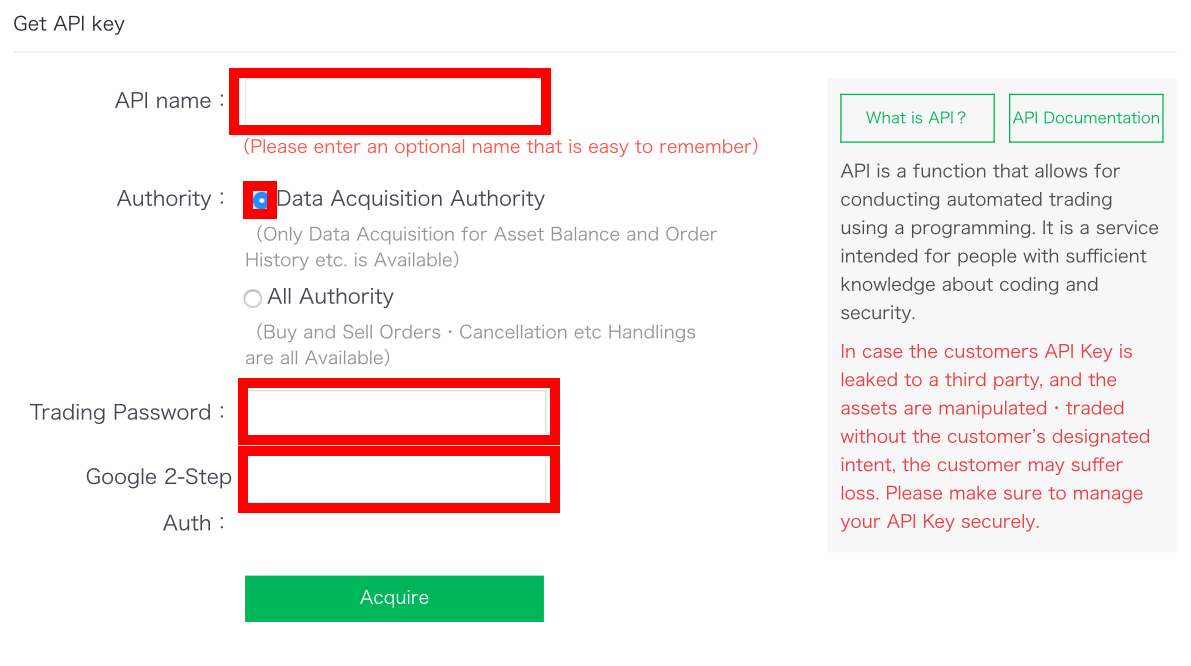 3. Public Key and Private Key will be created.
The Private Key will only be displayed once. Please make sure to note it and keep it in a safe place.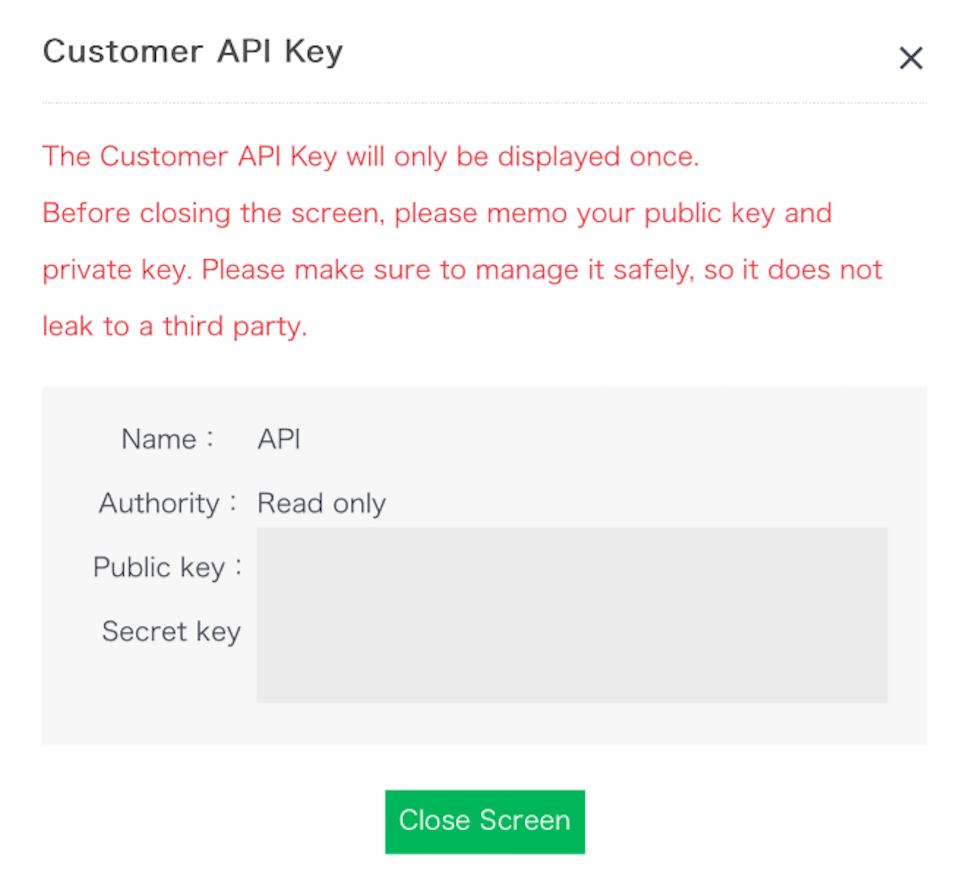 4. The public key of the created API key can be confirmed in [Read] of [Operation]. The authority or stop the use of the API key can be changed at [Edit].