1
Please login from PC version's homepage.
Press "SETTING" on the upper right side.

2
Press "set Google 2-step Authentication" on the left side.
3
Download and start up the Google Authenticator application.

4
Press the "+" mark on the upper right side of the application.

5
Proceed from ① or ②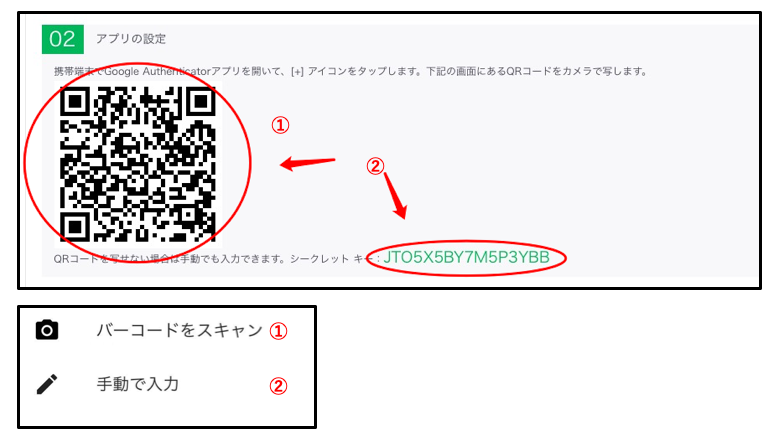 6
Input account and key, press "√" on the upper right side

7
Enter the 6-digit number displayed in the application into the "2-step verification code" frame.
Check the operations you want to certify, confirm.

8
Complete.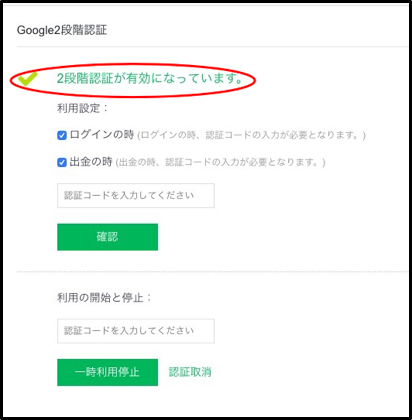 9
Example: if you are requested for the two-step verification code when logging in,
please open the application and enter the 6 digits.