1. Click "Get API Key" from "FINANCE".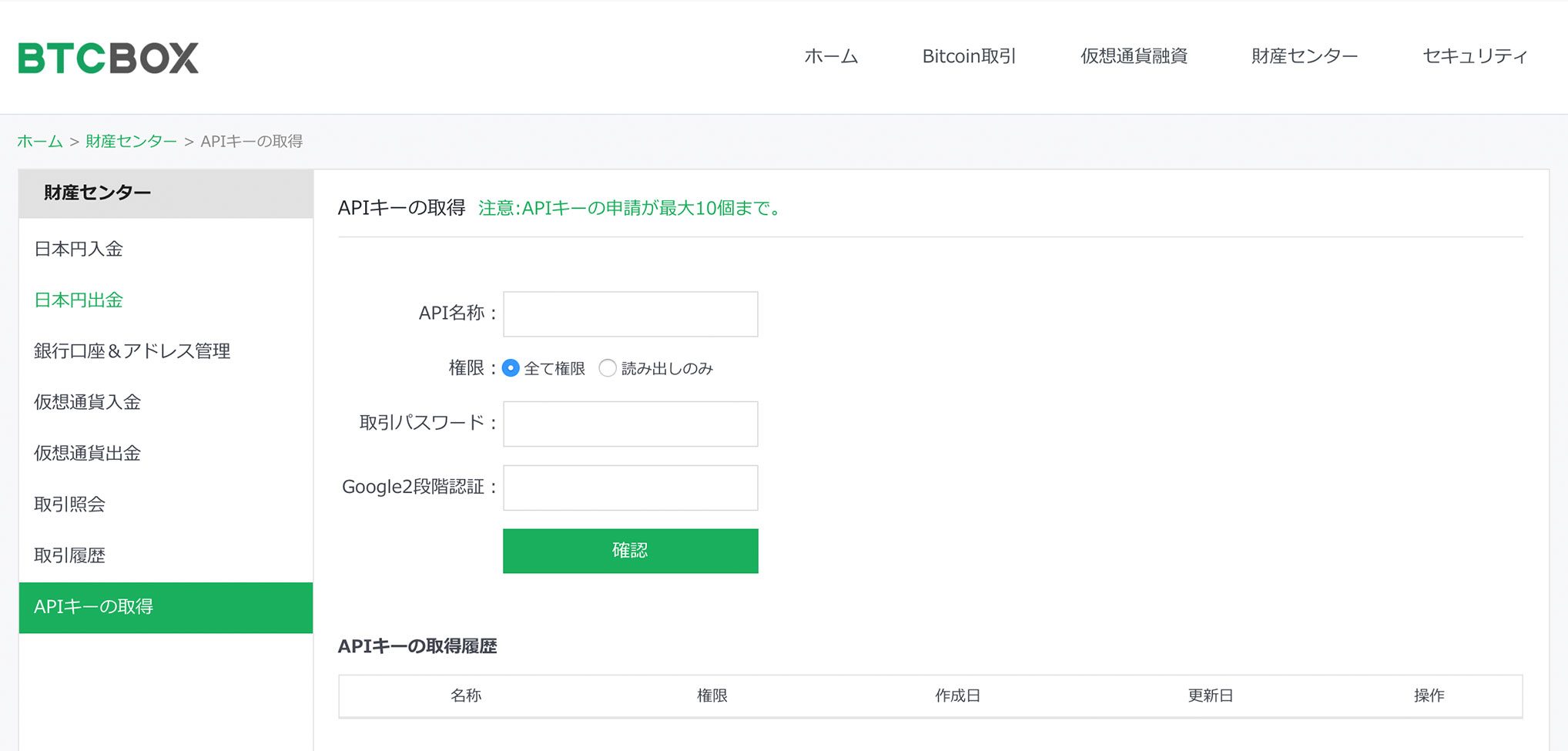 2. Fill in all items and click "Confirm" button.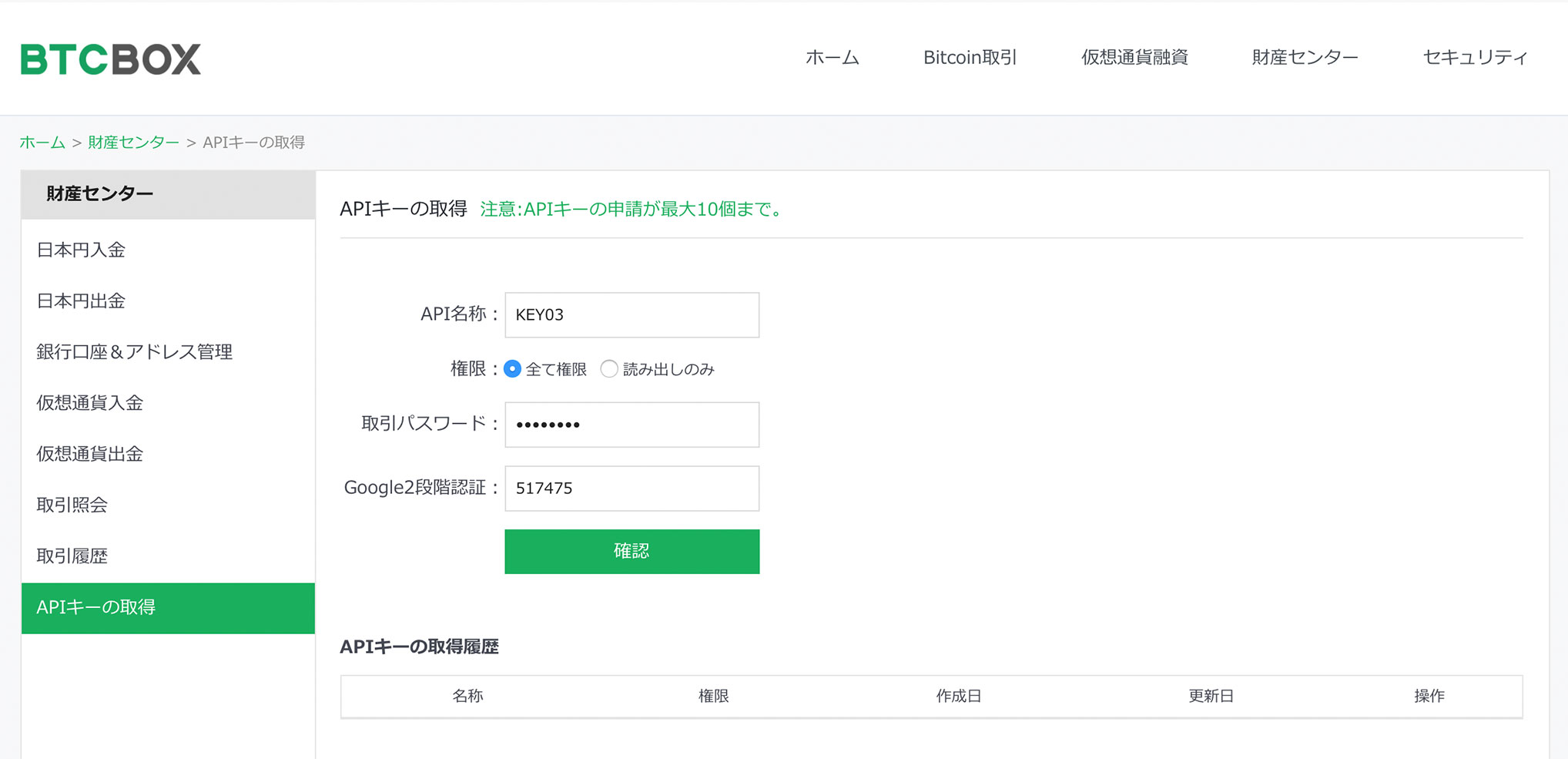 3. A public key and a secret key will be created.
It is necessary to keep the secret key somewhere because it can be seen only once.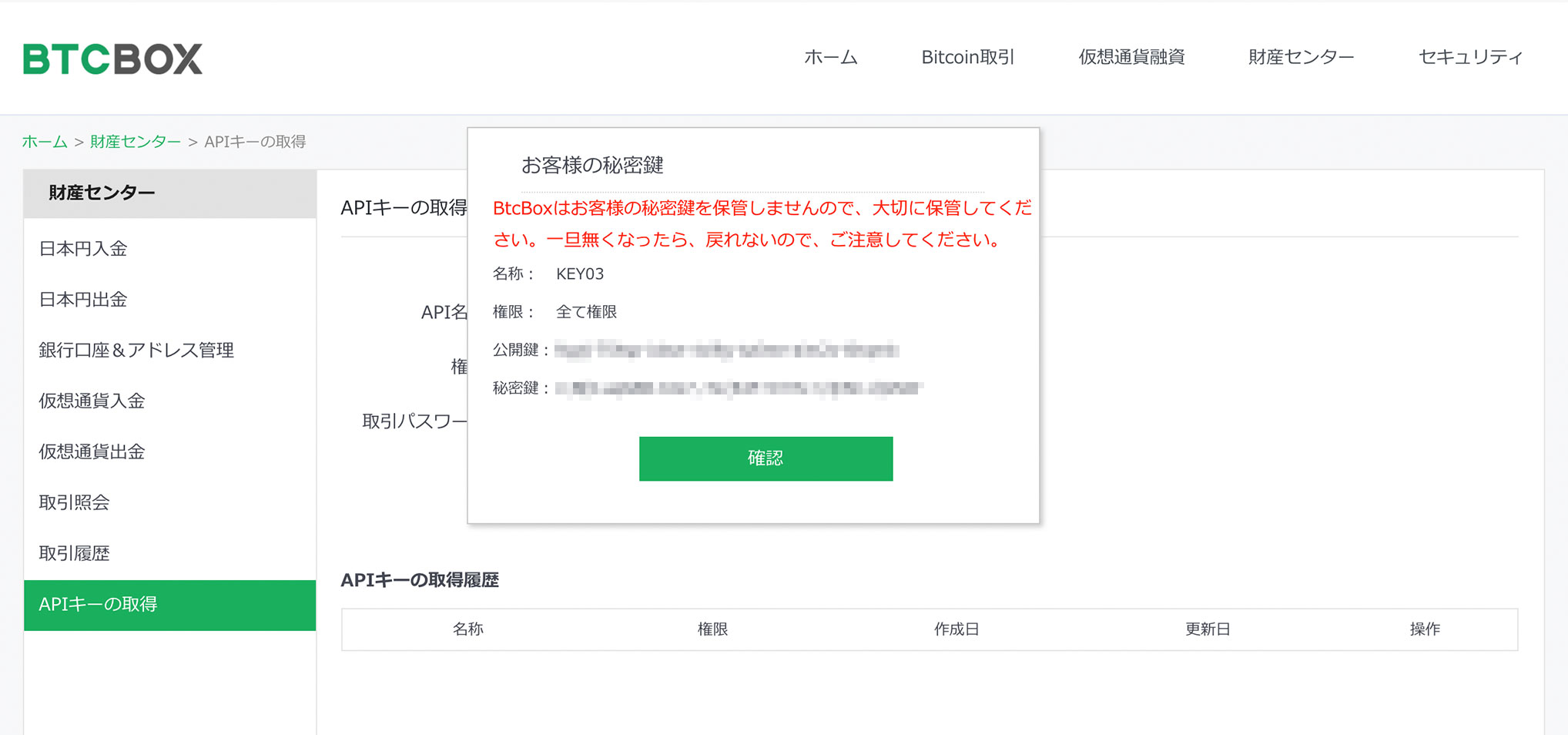 4. You can manage the API Key created by refreshing the screen once.
You can check the public key with "Read" in "Operation", change the authority in "Edit" or stop using this API key.